Mary Franson 08B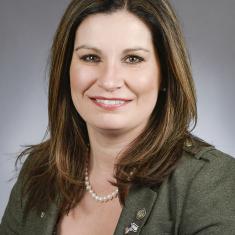 Mary
Franson
District 08B
About Mary Franson
Representative Mary Franson represents northeastern Douglas County and eastern Otter Tail County.
Prior to being elected to the legislature, Mary was a licensed childcare provider and small business owner. She graduated from University of Minnesota (Duluth) with a degree in psychology
Mary lives in Alexandria and has three children, Helena, Karl and Kahllin.
Issues
Early Childhood Finance and Policy Division
Health and Human Services Finance Division
Higher Education Finance and Policy Division