Lisa Demuth 13A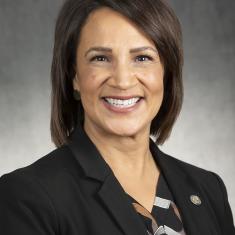 Lisa
Demuth
Assistant Republican Leader
District 13A
About Lisa Demuth
Representative Lisa Demuth represents Paynesville, Cold Spring, and portions of Stearns County.
She co-owns and manages commercial property. Prior to her election to the legislature, Lisa served as a member of the ROCORI school board for 11 years. She and her husband attend River of Life Church in Cold Spring.
Lisa and her husband live in Cold Spring and have four children and three grandchildren. 
Issues
Early Childhood Finance and Policy
Education Finance Health
Finance and Policy