John Burkel 1A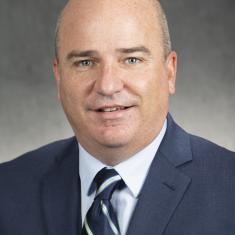 John
Burkel
District 01A
About John Burkel
Representative John Burkel represents all of Roseau, Kittson, and Marshall Counties as well as the majority of Pennington.
John is a fourth generation turkey producer and has served over 20 years on the board of directors at Northern Pride, Inc, serving as chairman of the board since 2016. He also served on the Minnesota Turkey Growers Board for ten years, including a year as chair.
A lifelong resident of Northwest Minnesota, John lives in Badger with his wife, Joni and their three children.
Issues
Agriculture Finance and Policy
Human Services Finance and Policy
Industrial Education and Economic Development Finance and Policy